ARE YOU TRYING ALL THE RIGHT THINGS BUT NOT GETTING RESULTS?
DO YOU KNOW WHAT TO DO BUT JUST DON'T DO IT?
We get it – there is so much information out there about what is the best approach to health, which leads to conflicting ideas and information. It can be very overwhelming!
Have you ever noticed that a certain way of eating works for some people, but not all people? That one way of exercise is great for some, but exhausting for others. How about the fact that some people are night owls and others are early risers?
The problem is NOT your willpower or knowing what to do – the problem is trying to squeeze yourself into a one-size-fits-all model that simply doesn't work for everyone.  
Just like your fingerprint, no one else on this planet is exactly like you. No one has the same genes as you, and we all operate in different environments, with different experiences, and different wants and needs.
Our genes express in different ways throughout our lives and what works best for us as a 7 year old compared to a 70 year old is very different. And it's not just with FOOD and EXERCISE, it's CLIMATE, SEASON, SOCIAL LIFE, SLEEP, STRESS and many other lifestyle factors that influence how you feel, look and perform.

Sure you can go and get a standard gene test, but then what? What do you do with that information?
And what about the countless variables that influence how your genes are expressed in their environment?
Scientists will tell you that the human brain simply cannot compute all of the variables when it comes to gene expression.
This is where a very clever and elaborate set of algorithms can account for ALL of those variables and create health insights that are completely unique to you.
At Lifestyle Artists, we are trained to use this very genetic technology and in conjunction with our behavioural and lifestyle coaching techniques, it ensures our clients achieve their desired results and that the changes experienced are long-lasting by the formation of newly learned habits.
Find out more about our Personalised Coaching Packages here
Connect with us
Our Newsletter keeps you in the loop on all the latest, straight to your inbox.
Alternatively, drop us a line via our Contact Us page, and we will get back to you within 1 business day.
Looking forward to seeing you living well,
Steve & Kate
Lifestyle Artists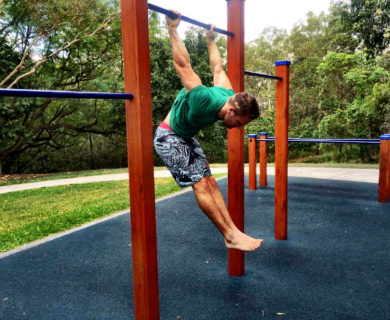 Getting Back Your Movement Mojo
In case you may be wondering this post, titled "…Movement Mojo", is not a Digestive or Gut-health article about certain "movements" (although we do speak about these delicate topics a.
Read More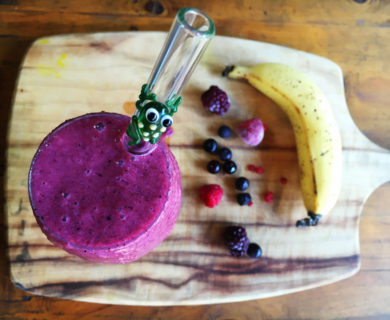 3 Breakfast Smoothies
When you are living a full life, really going for your goals, it can be a real challenge to get enough nutrients in to match the daily demands we place.
Read More
Recommendations
Prior to meeting Kate & Steve I was very good eater and exerciser (I also have a health coach qualification specialising in whole foods) however the missing link was extra nutritional support. With the knowledge that they have taught in this area, I love being able to stay ahead of the game and be at peak nutritional levels, especially when travelling.
Working with Kate and Steve was one of the best things I have ever done for my health. They are so dedicated to their clients, and I know that they genuinely care. Since working with Kate and Steve, I now know how to support my body to perform at its peak (I'm no athlete but I run my own business, and need to be switched on and highly functioning!). I'm so grateful that they are on my support crew.
Kate and Steve have been a source of knowledge and inspiration with everything from clean eating, to clean mind sets. They not only talk the talk, they walk it wholeheartedly and it shows in every aspect of their lives. Kate and Steve have helped me personally with health issues and assisted me with my new born by giving advice that was well researched. They always kept me informed of up and coming events and are pro active in maintaining this life style for themselves and all those who they come into contact with. They are a blessing in my life. Thankyou Kate and Steve!