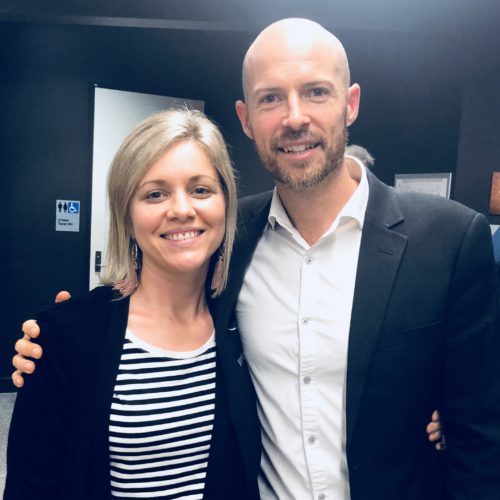 The Game Changer – ph360 Medical Conference
November 18, 2018
Last month I attended the ph360 Medical Conference (named Pro-Series) at the University of Queensland, in St Lucia, Brisbane – and it was one of those significant moments in time that will stick with me for a very long while.
So much so, I've spent this last month digesting and coming to terms with exactly what my eyes and ears took in 😦
I have been to quite a few health conferences over the years and listened to many great speakers, but this would have to have been my greatest learning experience in the health space to date.
I went there with a mixture of excitement and anxiousness; excited to hear from the speakers like Matt Reimann, Founder of ph360, but anxious about whether it was all going to be too over my head, or too much for my brain to comprehend.
I left with feeling no longer worried about the future health of humanity — significant, hey?!
As a bit of an optimist, I was hopeful beforehand – but now I can see HOW it's actually possible to really make a difference on a global scale!
How did I get here?
Twelve months prior, our journey started with ph360 at the Mastery Series – the advanced coaching course to become a ph360 Personalised Health Coach. This was the start of beginning to wrap our heads around the science and technology, fuelling this concept of personalised health.
My first test subject was myself. I got my own ph360 body profile done and started following it almost to the letter. Within one month, I had significantly more energy – which if you've read My Story, was pretty amazing.
Aside from the noticeable physical differences, the insights in my profile started to help me understand who I actually am and how my body has been designed to function. It started to connect so many of the dots about why I do the things I do.
Then, my clients started to experience their own profile. I would commonly hear things like; it's so good to know what's right for ME and stop feeling overwhelmed from all the information out there – this just makes so much sense – I have more energy and I'm sleeping so much better – I've lost a few kilos and it was easy!
More and more of this anecdotal evidence was becoming apparent and after six months, all my thyroid blood levels were back in normal range – which hadn't been the case for four years.
I listened to more and more case studies of people's situations being reviewed by the global medical team at ph360. The results they were getting was one thing, but the explanation given behind the pathway of disease and subsequent treatment protocol was totally astounding – simply because they were looking at the individual rather than the disease.
So up until attending the conference I had experienced the anecdotal evidence of my own journey and that of my clients. I had the basic understanding of the science – enough to guide another person through their own profile.
What I got from the medical conference was a much deeper understanding of the science that actually drives the personalised insights you see in your profile. As Dr Alberto Garoli – Chief Medical Officer of ph360 said "everything is just a hypothesis until you can prove it". And that, he did. With this came a undeniable trust and belief in the platform.
I also got to learn about how ph360 is partnering with major universities, governing bodies and influential corporations. Now in over 100 countries around the world and being used in health clubs and corporate health and wellness programs. They have even launched a parenting program!
Over the breaks, which included personalised meals (!!), I got to chat with some of the other attendees from many different fields; doctors, naturopaths, personal trainers, physiotherapists, social workers, psychologists, university professors, dieticians, kinesiologists and personal chefs – all who seemed to be in a similar state of awe about the information being presented.
By the end the three days of the conference, I felt like I'd had a complete brain recalibration and like there has been a serious fire lit in my belly. I love gaining new knowledge but particularly when it's about making a significant positive difference to the world.
Now I have this overwhelming feeling of knowing, I'm exactly where I'm meant to be, right now.
My biggest takeaways:
Our bodies are truly extraordinary.
They each have a grand and perfect design to them, that when nurtured in the right way are capable of incredible things.
There is, and will only ever be, one of you.
You have been made with a purpose and everything about you is linked to that purpose.
We now have the technology for you to understand yourself like never before. Know yourself.
Want to discover more about yourself and your individual healthy lifestyle needs? Take the free Health Type test.
Please note: this free 5min test holds about an 80% accuracy rate compared to the full epigenetic test which gives you your own personal body profile. Any questions, I'm happy to help, just send me an email kate@lifestyleartists.com.au
Author Info